Buccaneer Amphibious Energy has partnered up with satellite-enabled communications specialist Krucial. The partnership will see both companies work together to integrate Krucial's state-of-the-art drop-in hybrid communications infrastructure with the 100% renewable energy powered Amphibious Energy electrical generator.
We know that the offshore industry needs to cut back on emissions. Polluting diesel gensets are still used a lot in various offshore markets like: oil & gas, offshore wind and aquaculture. Amphibious Energy has the solution which its green and sustainable alternative, the EnergyPod.
The EnergyPod is a highly versatile energy solution. It can be adapted to meet the specific needs of the client and can be utilized in any environmental condition and in remote off-grid locations. It combines a wind turbine, photovoltaic solar panels and battery storage in a container, competing directly with conventual diesel gensets.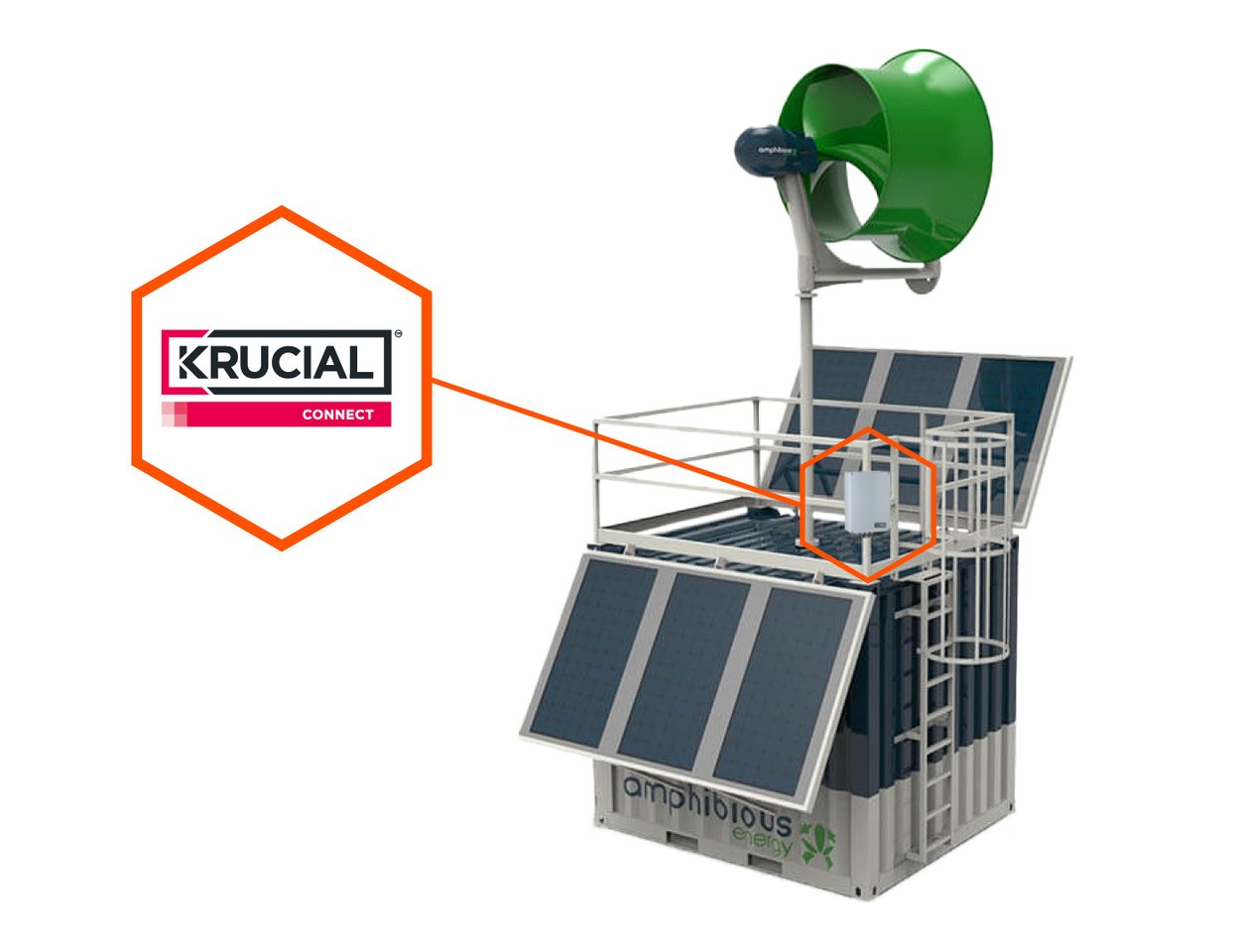 The partnership with Krucial brings a perfect addition to the Amphibious EnergyPods. It adds resilient and scalable communications capabilities to the renewable power infrastructure. Unlocking the means to deploy solutions including personnel tracking, equipment monitoring, dangerous gas detection, predictive maintenance and more, anywhere on Earth.
Krucial enables the deployment of digital technologies anywhere on the planet, even off-shore and off-grid through cutting-edge satellite-enabled technology, resulting in the ability to remotely monitor and/or manage almost anything – including equipment, assets, people and environmental conditions.
Amphibious Energy specializes in designing offshore, autonomous, 100% renewable energy power generators that combine wind and solar power with storage. The EnergyPod is a sustainable alternative to diesel gensets and can provide whole sites with low-carbon energy.
As an accelerator, Buccaneer Delft proudly supports start- & scale-ups in the ever evolving energy & maritime sector. We accelerate growth, connect, inspire & help realize potential. Can we help you along your journey in becoming a successful entrepreneur? Find out more.