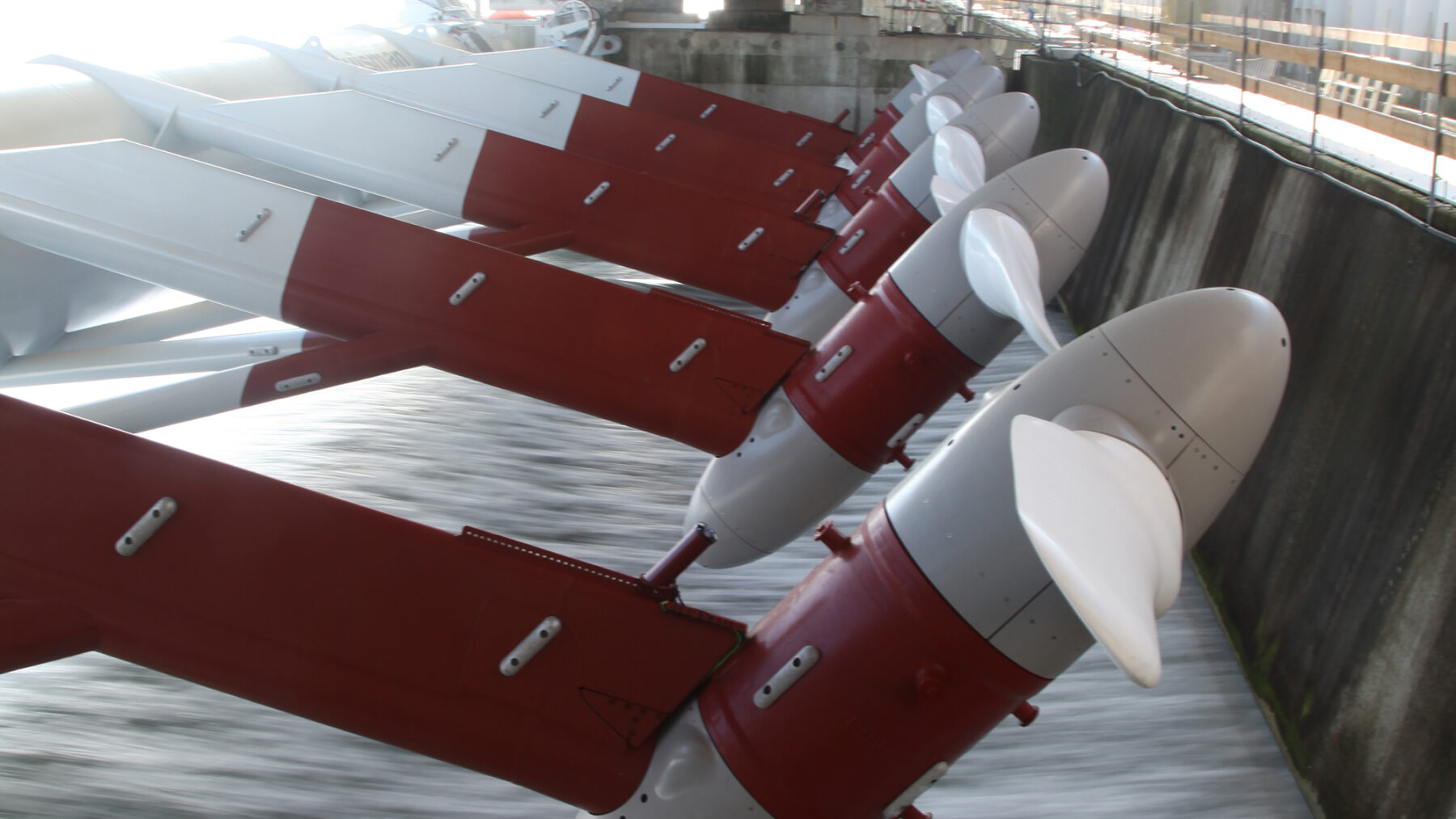 During our next Energy Talks & Drinks, it is time for a deep dive into marine energy. Marine energy is renewable energy that can be generated from oceans, seas and rivers. It can play a significant role in our future energy system. It contributes to the reduction of carbon emissions, mitigates climate change and stimulates economic growth. Can it complement other forms of renewable energy; like solar and wind? And what are the market solutions that marine energy innovations offer?
Let's find out during our Energy Talks & Drinks from 2 March. This time organized in collaboration with Dutch Marine Energy Centre (DMEC).
Speakers
Simon Johannes Stark & Timothy de Weijer of DMEC
DMEC accelerates marine energy solutions. With their knowledge and expertise, they are ready to show us some of the latest innovations and give us an overview of the market potential of different marine energy solutions.
Michael van Oostrom, business developer REDstack
Scale-up REDstack is specialized in Blue Energy, a form of energy which is being generated by mixing sweet and salt water. The technology behind this is Reverse ElectroDialysis (RED) and is already implemented by REDstack, at de Afsluitdijk.
Program
17:30 – 18:00 hrs. Walk-in
18:00 – 18:45 hrs. Presentations
18:45 – 19:30 hrs. Networking & drinks